EXCELLING THROUGH WORK & LIFE CHALLENGES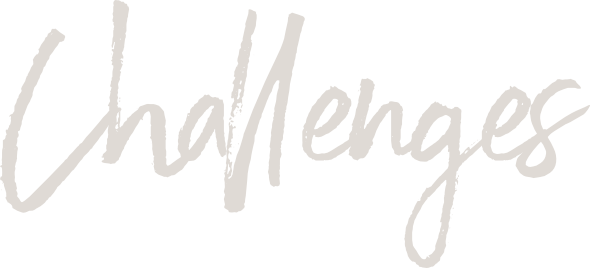 If you're facing tough challenges that are difficult to manage and creating obstacles in your path, this service can support you to navigate, find solutions and excel through them
We all at some point encounter challenges that we must overcome or adapt to in order to evolve, progress, and thrive. The stress these challenges create can be positive, pushing us to innovate, improve and grow, and sometimes opening doors to new opportunities and insights we didn't see before. But some challenges can create a level of stress that is difficult to manage.
We may feel overwhelmed, out of control, and get trapped into a way of thinking and perspectives that we are not aware of. It may be very difficult to see clearly what is going on and find solutions. My coaching service can help you become more aware of the dynamics of the situation, clarify the underlying issues, and gain insights to find solutions and a way through those tough challenges with focus, energy and empowering new perspectives and tools.
This service is for you if…
You wonder if you're on the edge of burnout
You're stressed and tired, you don't feel like you're making any progress, and you can't see a solution
You're facing a crisis or difficulty at work
You're not sure how to approach it, you may have made some attempts to resolve it but without success, your job performance may be suffering, and it may be impacting your quality of life outside of work
You're facing a crisis or difficulty in some aspect of your life
You're not sure how to approach it, you may have made some attempts to resolve it but without success, your work performance may be suffering, and it is impacting your overall quality of life
How does it work?
The exact process we go through, and tools we use, will depend on your unique needs and what will be most relevant for you and your goals in coaching. Usually, the process will be organized into three major steps:
01
DISCOVERY
Exploring and understanding your priorities and goals, the issues around the challenges and obstacles you're facing, your strengths and opportunities, discovering your self-limiting ideas and blind spots
02
CLARITY
Synthesizing all the information from the Discovery phase to get clarity around what's going on, shifting perspectives, brainstorming and exploring potential strategies and next steps to navigate through the difficulties, setting goals
03
ACTION
Crafting a plan of action on how to achieve your goals and supporting you through the process. Creating awareness around self-limiting ideas and obstacles that may hold you back, and helping you to find strategies to keep you on track and pointed towards your goal
Coaching sessions are usually one hour and take place virtually via media such as Skype, FaceTime, telephone, or if you are in Spain and close to the Madrid area we can arrange face-to-face meetings. Session frequency is generally once every two weeks but can be more or less frequent to meet your goals and preferences.